In this section you can see several different projects. 
The first one
is the campaign calling for action poster and a postcard, for "Beterem" and "Safe Kids" - safety of the child associations. 
The goal was to create a strong visual message that shakes, and that would appeal to many older people: the target audience - people who have children, even people who don't have children of their own, but they are not aware of the seven necessities. While passing a car and seeing a kid in there alone - they can operate and save lives.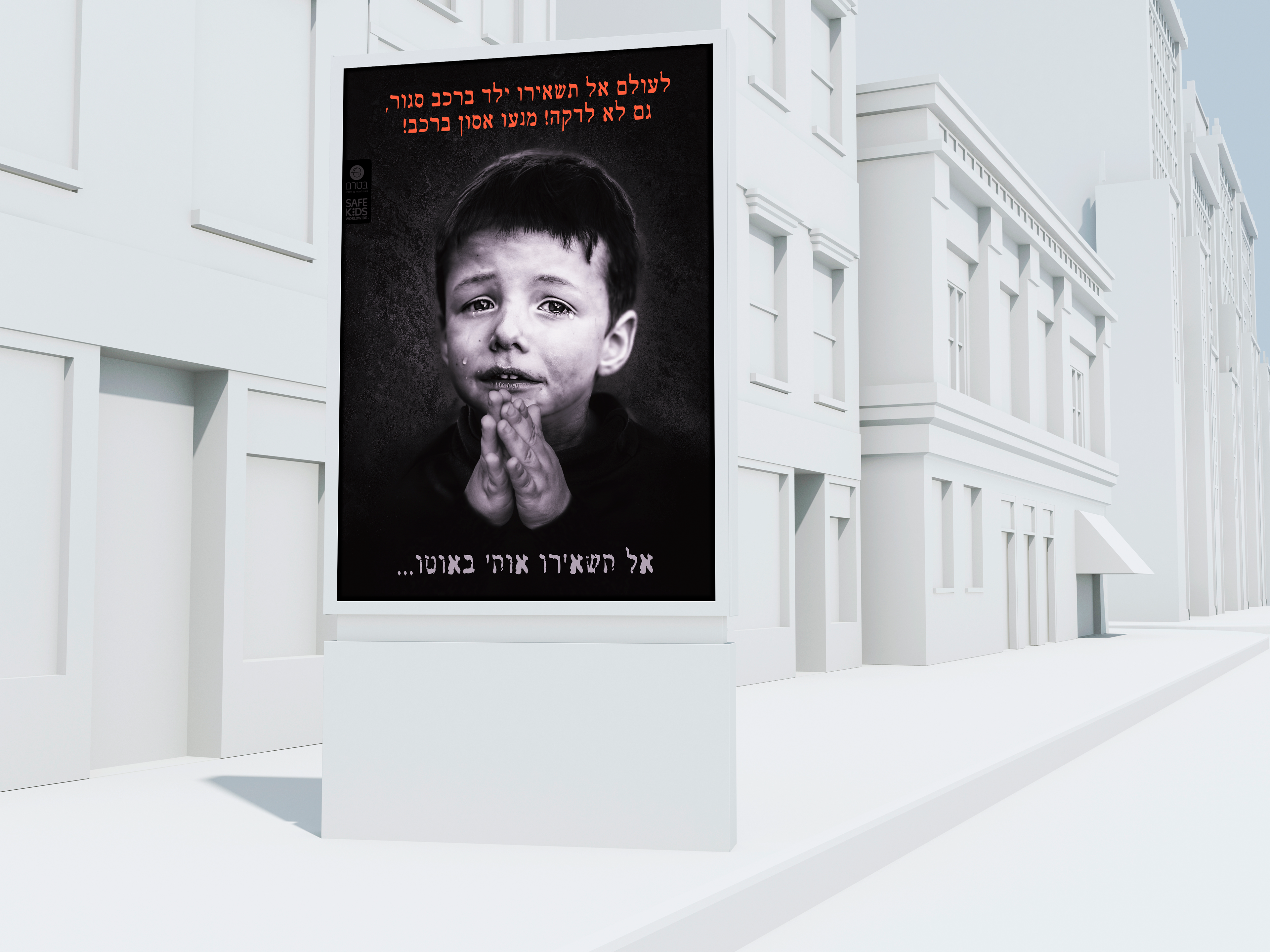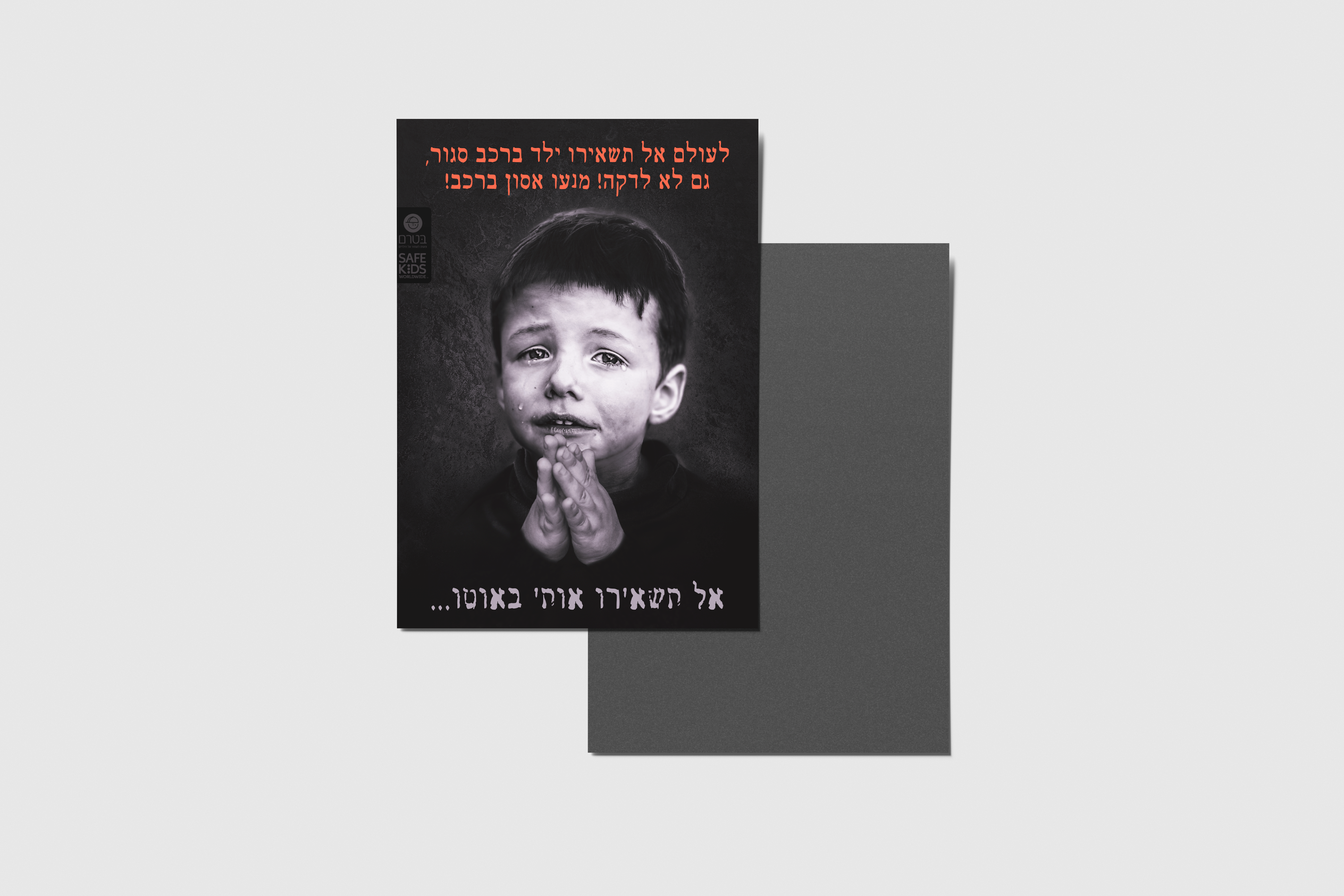 The process included research on associations, a study in a particular problem and made a decision about composition, colours and typography that achieve the goal . And finally - creating the poster, postcard and mockups.
A unique element is that it's actually a kid's picture: online it doesn't exist in that way. I collected this photo from 6 photos: face, the top of the head, hands, background, collar and sleeves.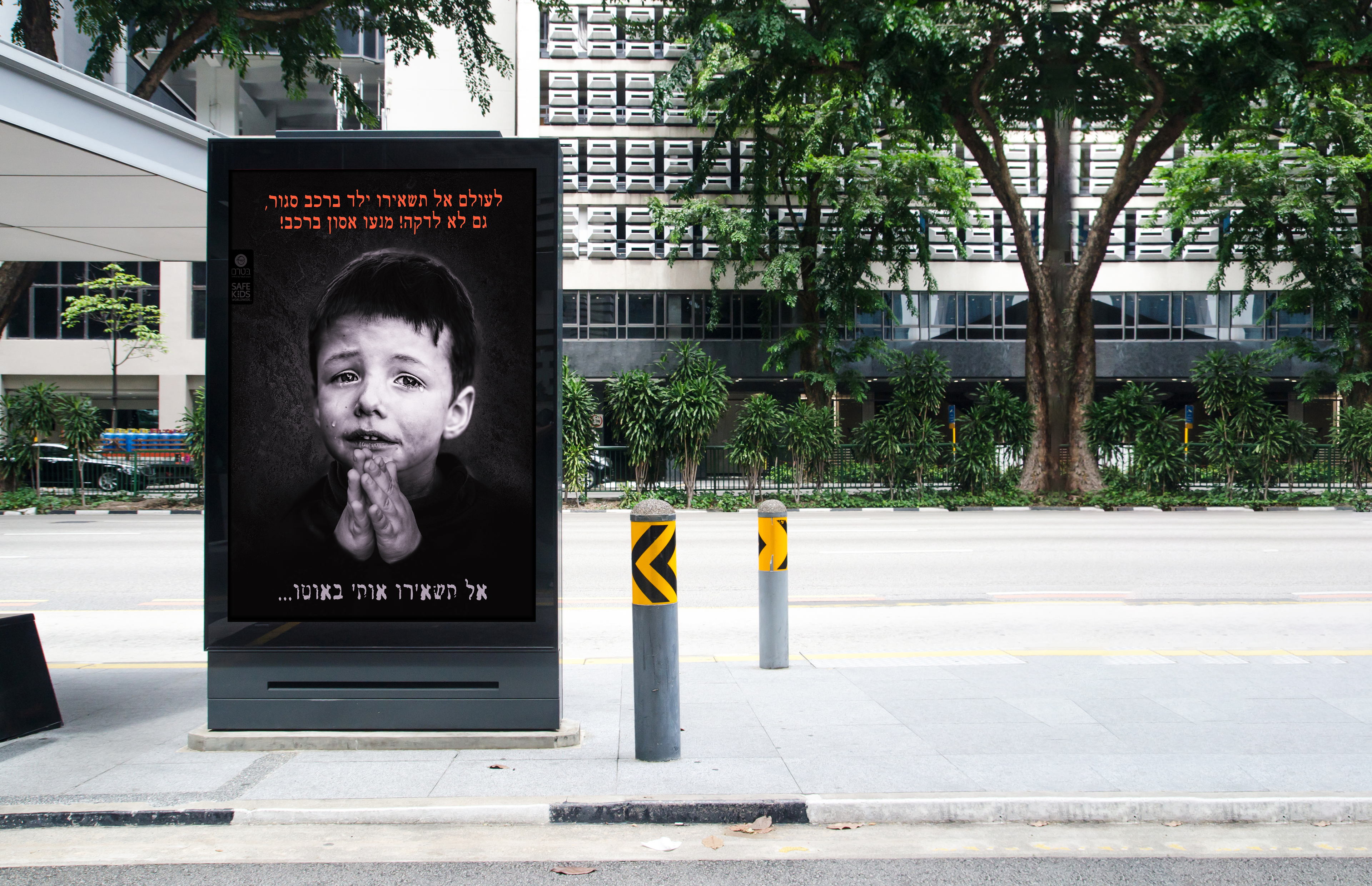 The

second
project
is the 2 posters for Absolut vodka.
During my studies, I had a mission to create posters for Absolut vodka - when the meaning of the mission was to invent an idea - how without showing the physical bottle of  Absolut I can adapt it in famous landscapes of different countries.
I received the inspiration from the internet - from existing posters by the same concept.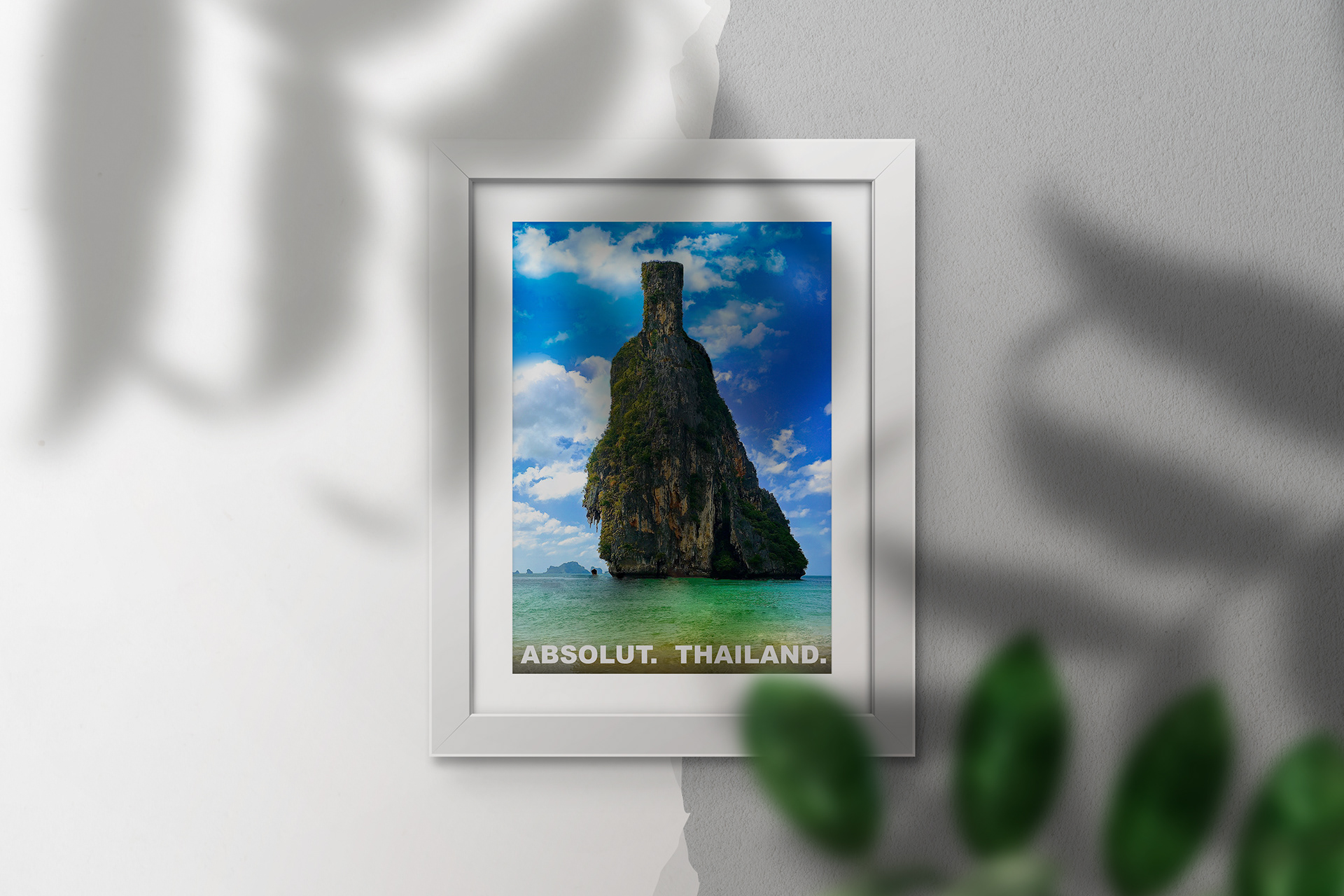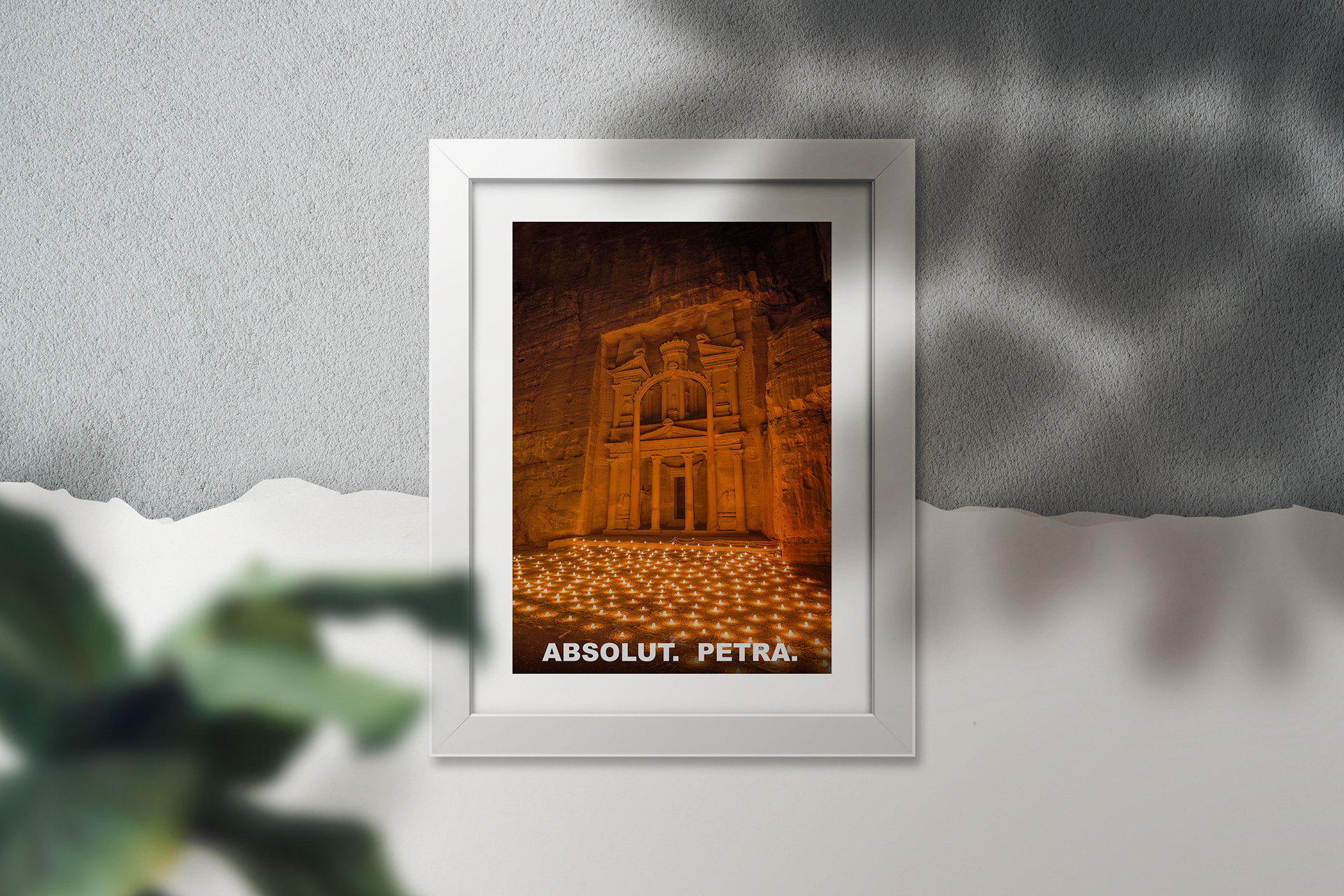 The third project
is a surrealistic poster for "Starbucks".
The target audience - people who like coffee and all kinds of drinks that "Starbucks" offers. It's usually women and men between the ages of 20 to 65, a professional audience.
A unique element is the decay effect at the edges of the picture. The idea was to convey a sense of paradise in the center of the picture, where there is a glass of coffee, and a sense of hell at the edges, as you move away from the coffee.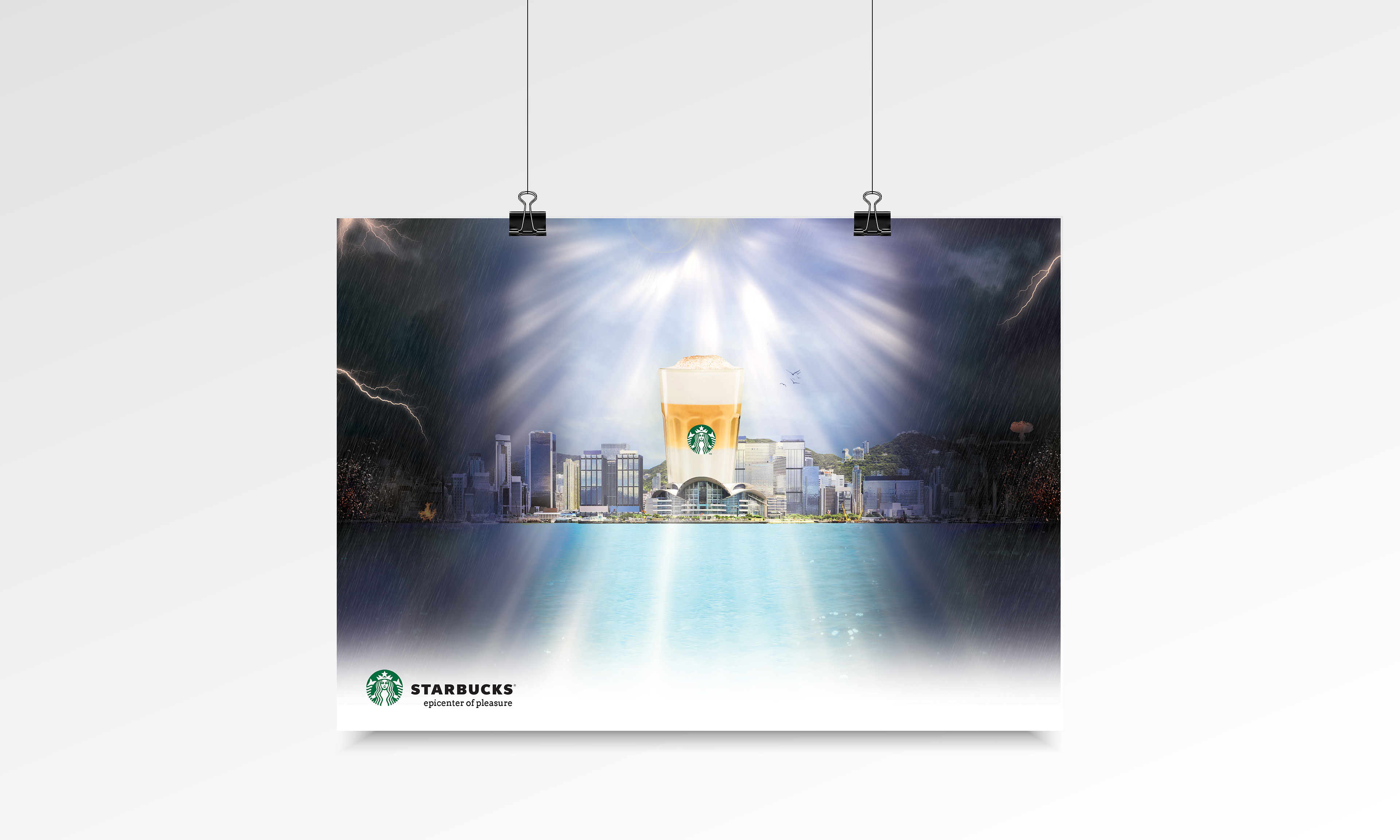 And the fourth project
is a "Hard Sale" postcard. 
I've been asked to make a postcard with a message of a publicity stunt when the postcard was made using one known style of art. I chose the style of Van Gogh and created a postcard with an invitation for a yachts cruise course.
The process included research and familiarity of global painting styles of art, choosing a topic, an art style and creation of the postcard.
The target audience - teenagers and young men who want to look for romantic adventures during the summer.