When I'm abroad I really like to enter the coffee chain "Starbucks." That's why I chose this company and I decided that I would design the beer bottle of "Starbucks." At first, I was doing research about the design style of logos for beer, and then I created the logo, then the mockup of the bottle, and finally, the box.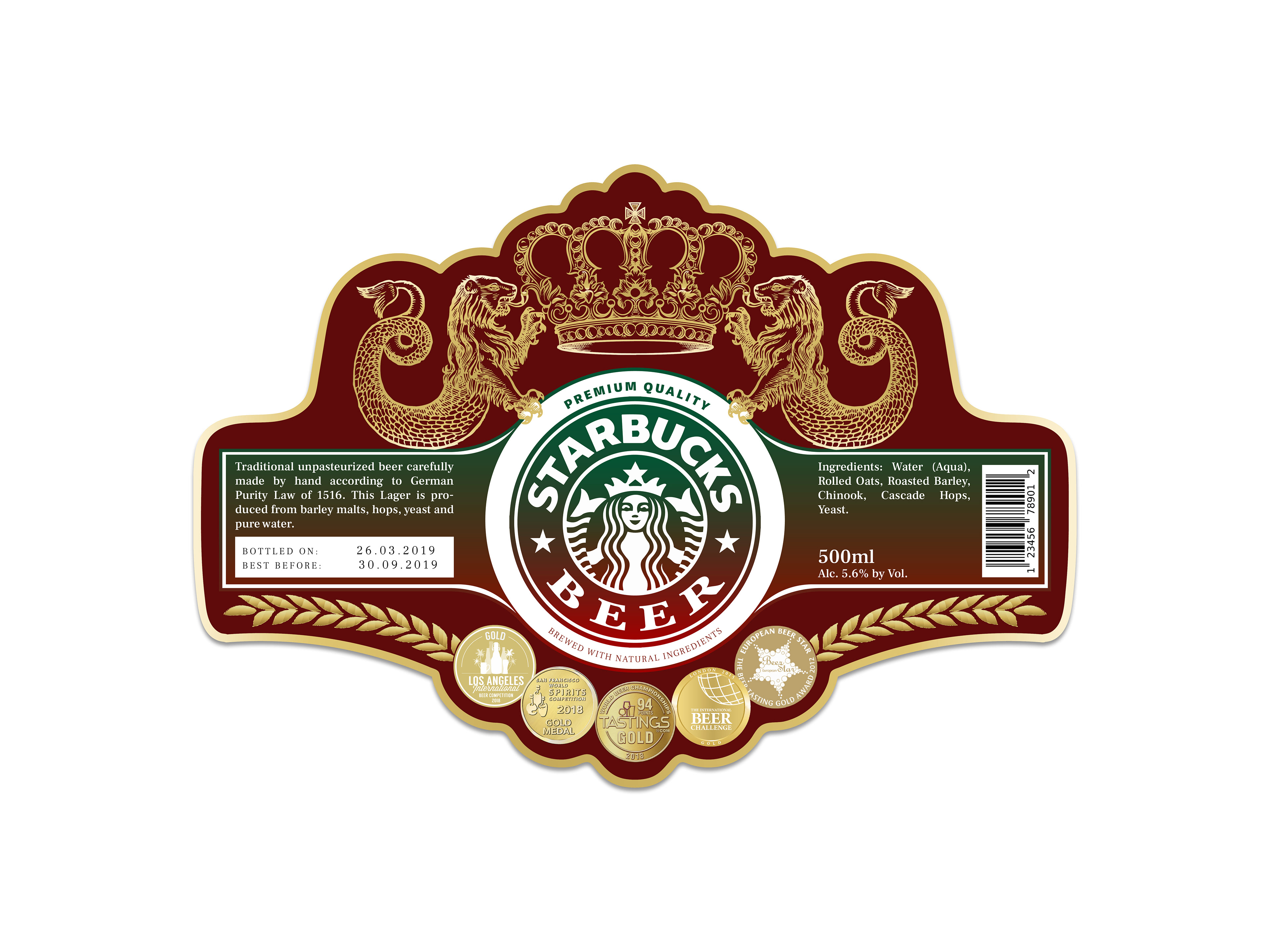 The target audience - adults over 18, special beer lovers, mainly based on natural materials.
Unique elements, of course, the logo - as a base in the center is the company's original logo and I added the symbolic elements typical to the trademark logo of beers available.